Our financial management solutions
Manage your daily financial life in all simplicity thanks to Spuerkeess' solutions.
To make managing your accounts and monitoring your banking transactions easier, Spuerkeess provides a range of solutions adapted to all your needs.
Spuerkeess banking offers and banking packages
Spuerkeess provides a comprehensive set of solutions for paying bills, managing accounts and keeping track of your banking transactions, tailored to your needs.
Zebra Premium
A complete banking package, ideal for handling your bank relationship at the best price
Credit transfers (Eurotransfert) for free
3 automated TUP processing free/month
2 Visa debit cards for free*
2 Visa Classic credit cards, or 1 Visa Classic and 1 Visa Premier credit card*
4 cash withdrawals in EUR/month at third party ATMs in the EU without application of Spuerkeess fees
Preferential terms on loans and guarantees
Maintaining the account : 9,50 EUR (6 months free)
*subject to the acceptance of the application
Axxess Start
Your start into teenage years is assured with the free banking package from Spuerkeess. Enjoy your first payment card!
Axxess Study
Your first credit card free of charge! Study, discover, travel... Enjoy your independence with the Visa Classic card included in your Axxess Study package!
Axxess Job
Your complete Spuerkeess banking package!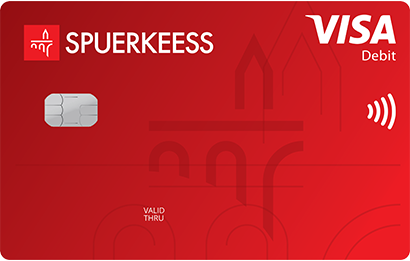 Visa Debit
Your debit card: Easy and useful!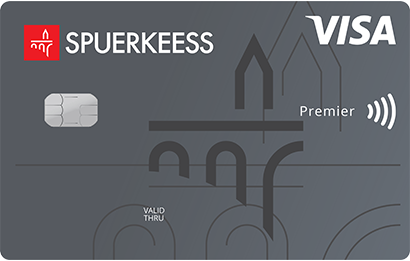 Visa Premier
The prestigious card for making purchases anywhere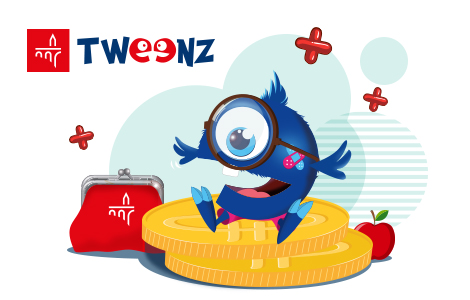 The Tweenz savings account
Traditional savings account with a preferential interest rate, allowing your child to learn how to manage their savings the fun way.
lalux-Safe Cover
An endowment policy that does not require medical checkup, you can subscribe with your bank advisor.
lalux-Study Cover
Enable your children to realize their dreams, to study what they want, or to start a project. Ensure that you have the necessary financial means, through a simple solution requiring no medical formalities
Carry out your banking operations 24/7 all over the world
Whether on mobile, tablet or desktop, enjoy our easy-to-use e-banking solution
Our branches at your disposal
Thanks to the largest network of agencies and self-banking spaces in Luxembourg, Spuerkeess is a partner of proximity.