Benefit from an attractive interest rate on loans taken out to finance your environmentally responsible project!
Ecoprêt has been specially designed to support and simplify the financing of your environmentally responsible housing and real estate projects
Ecoprêt is a fast and flexible solution with many advantages: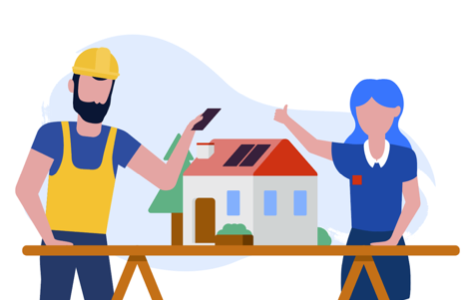 Ecoprêt
Your energy savings will be rewarded.
Loans between EUR 5.000 and 100.000
Favourable rate
Maximum duration of 120 months
No mortgage registration
No handling fee
By improving your property by two energy classes, Spuerkeess will help fund your renovation project with a bonus of up to EUR 1.000.